City Hall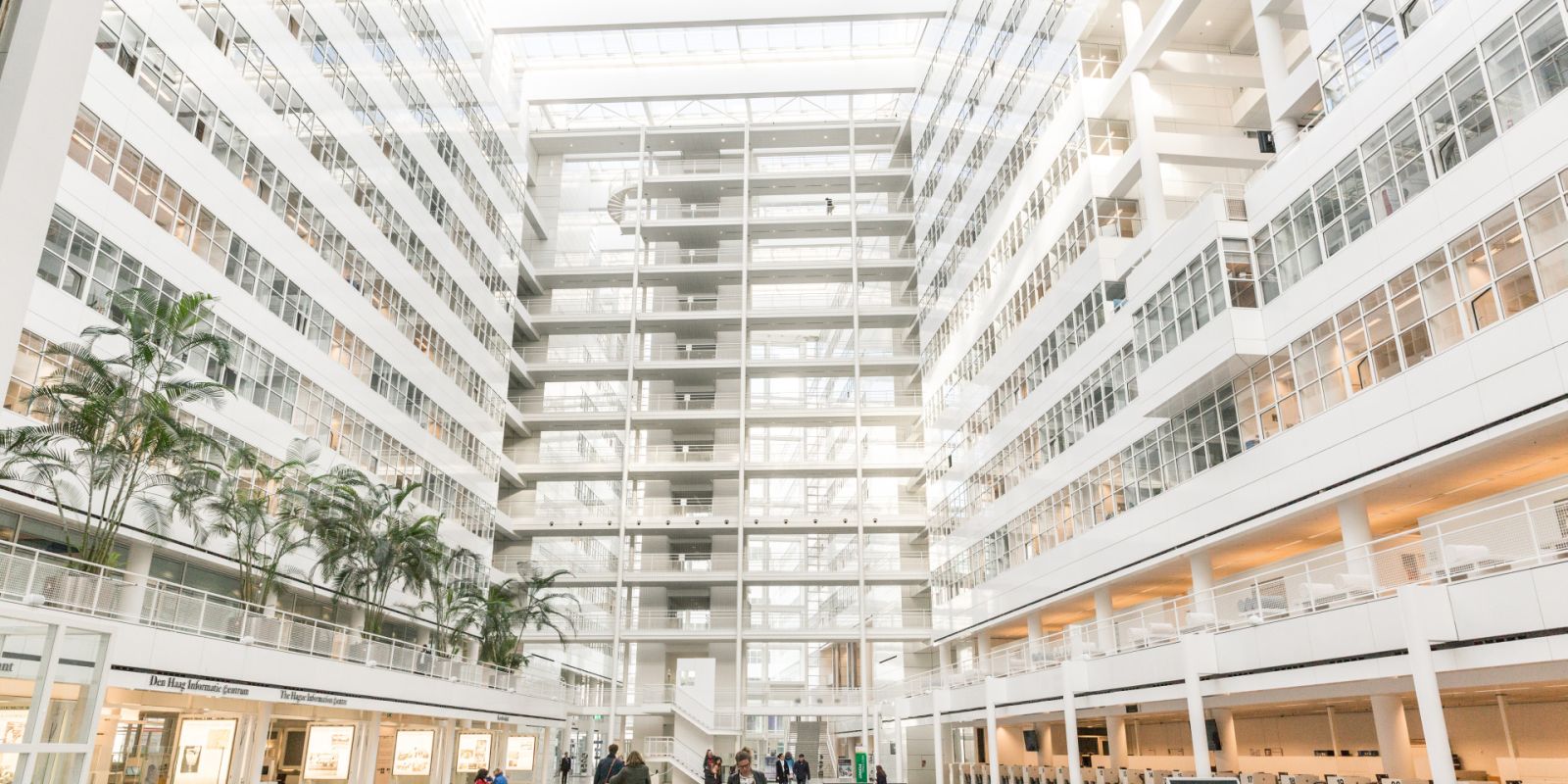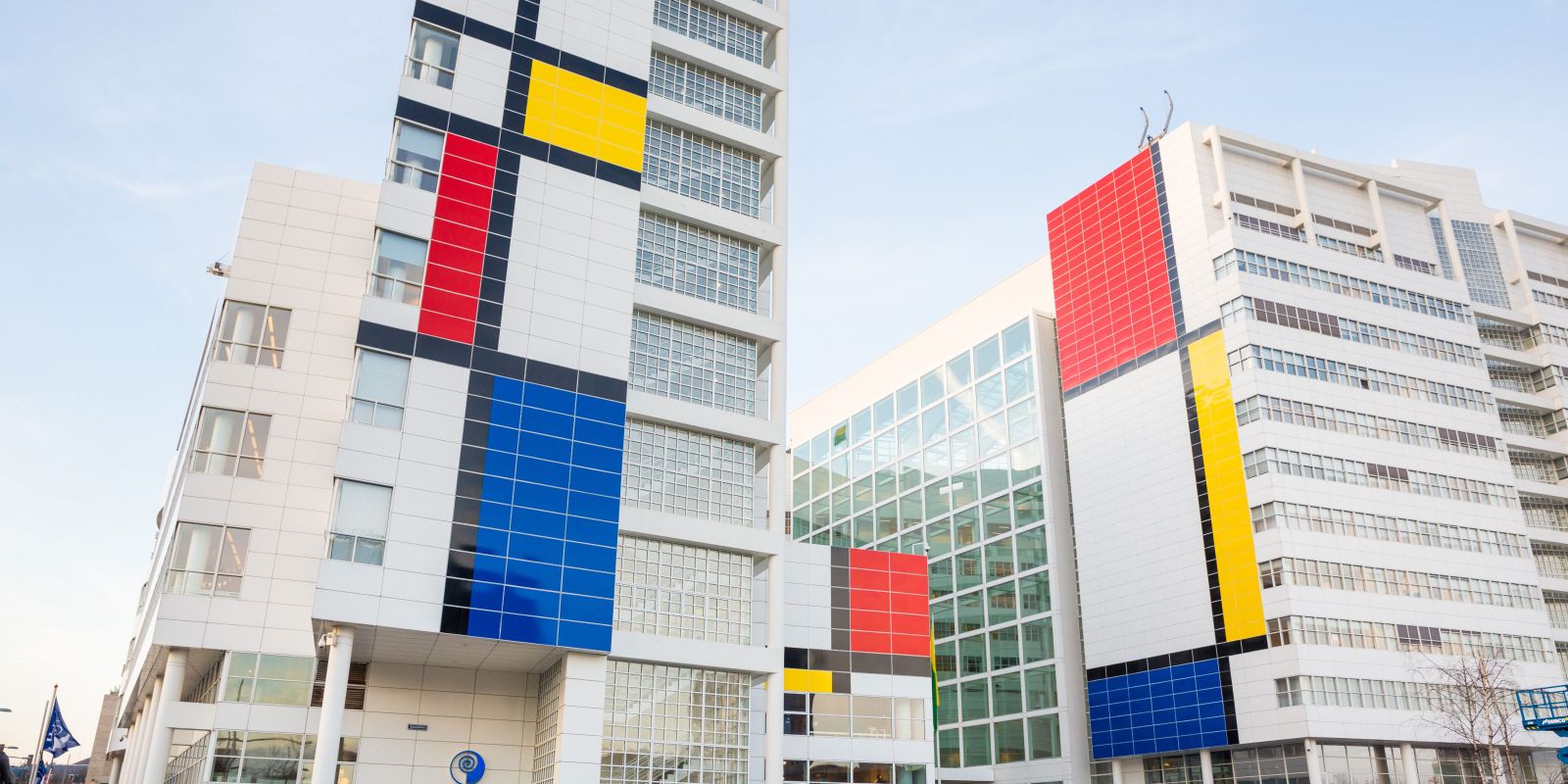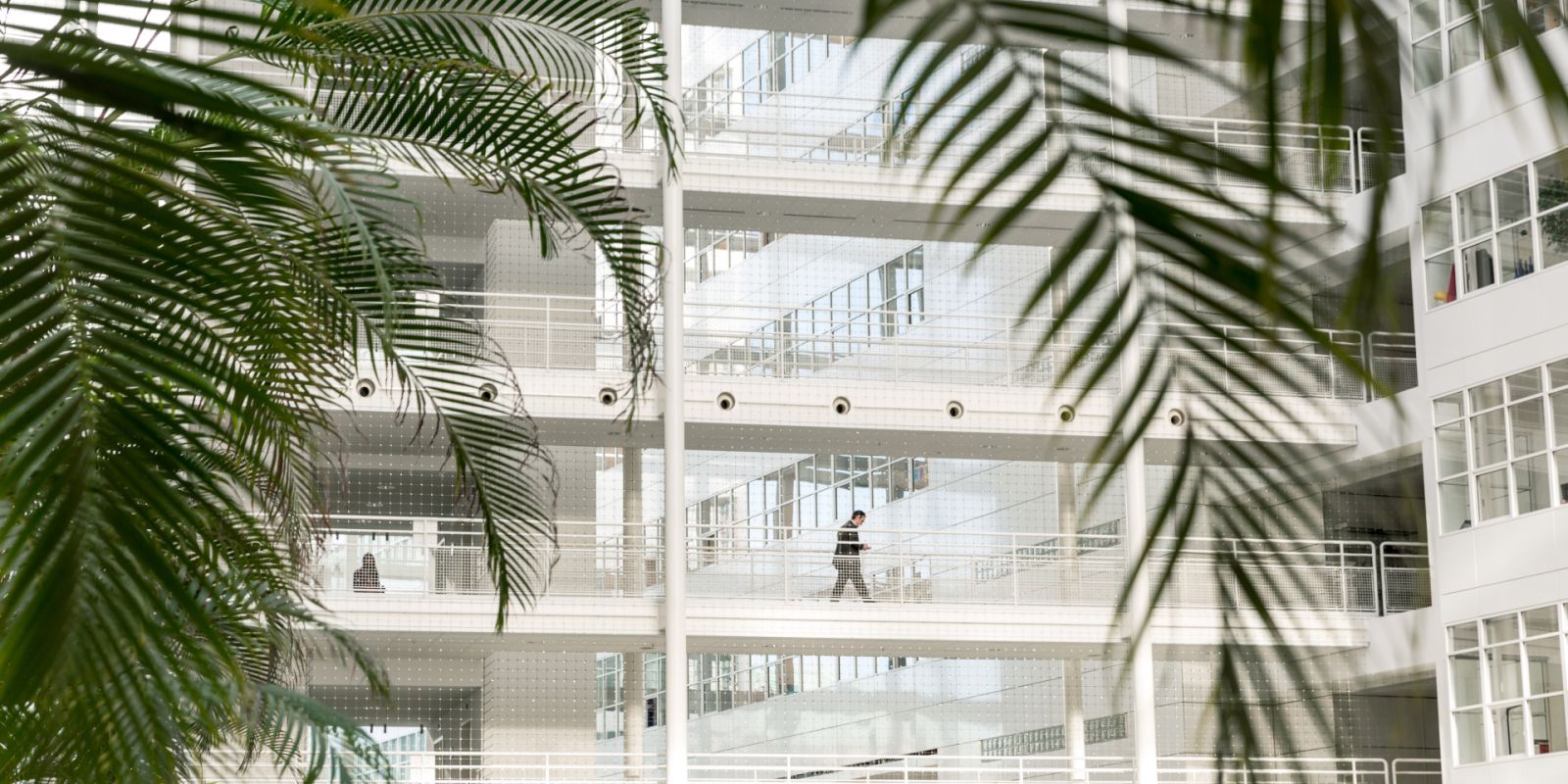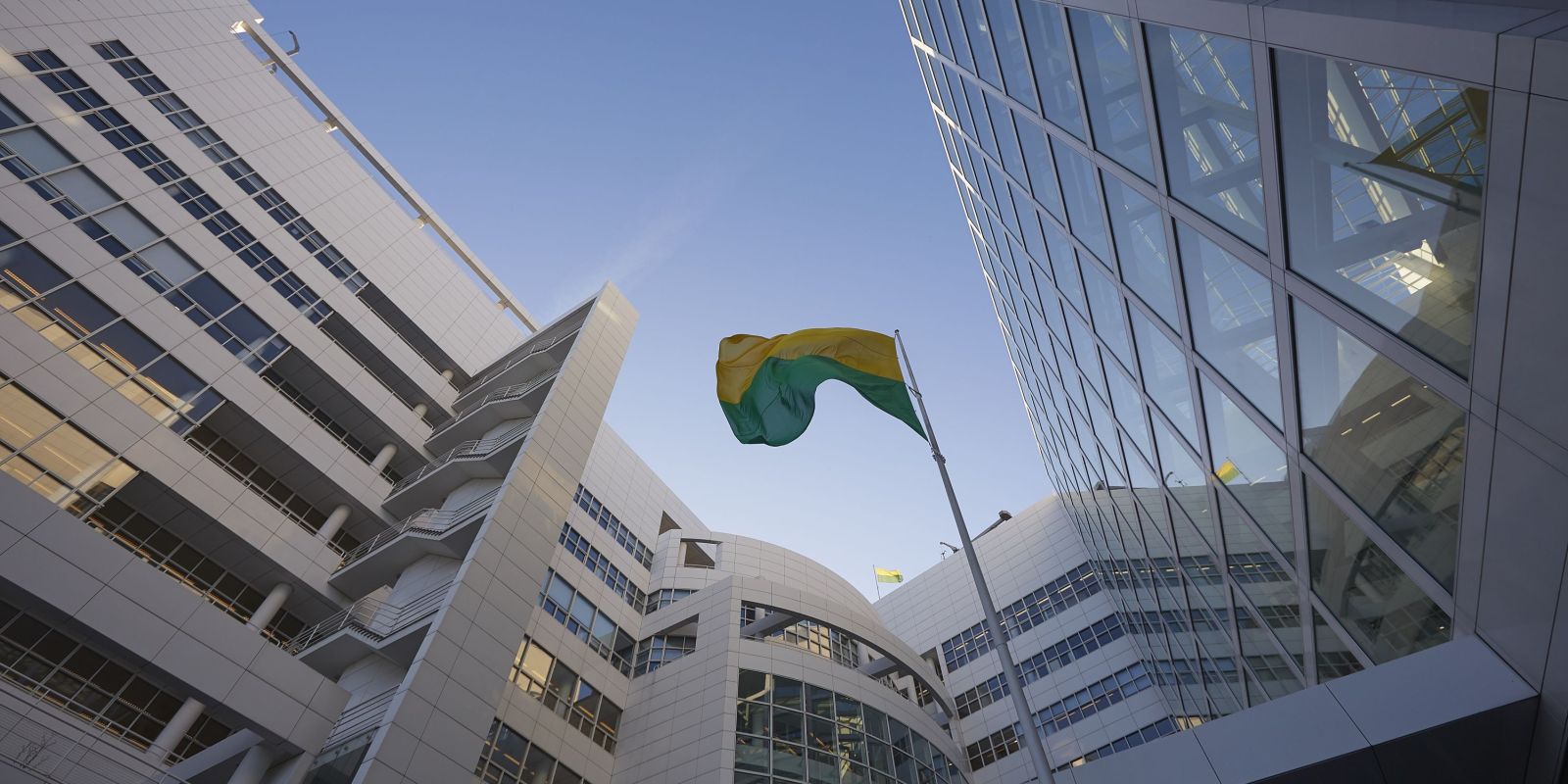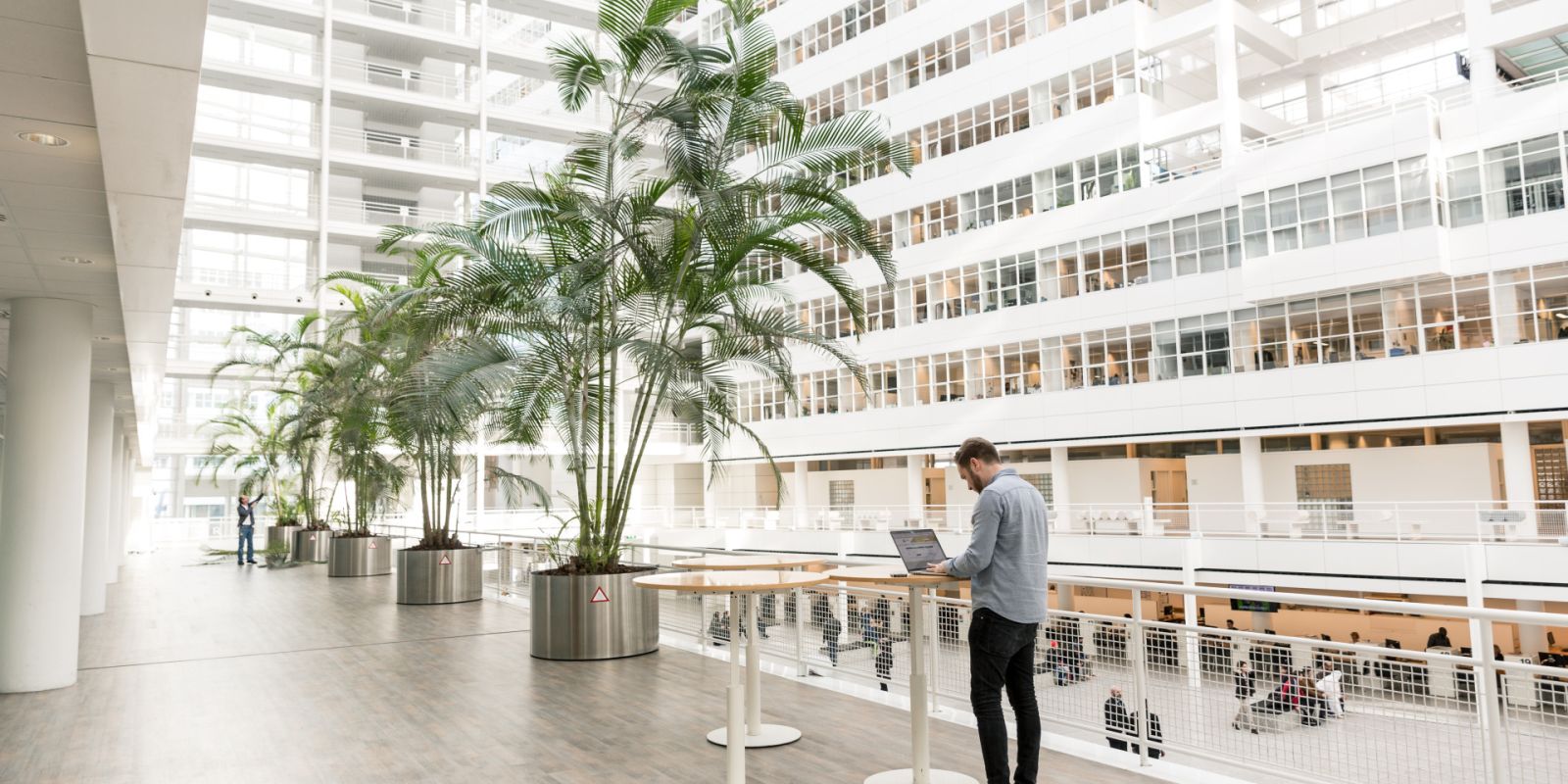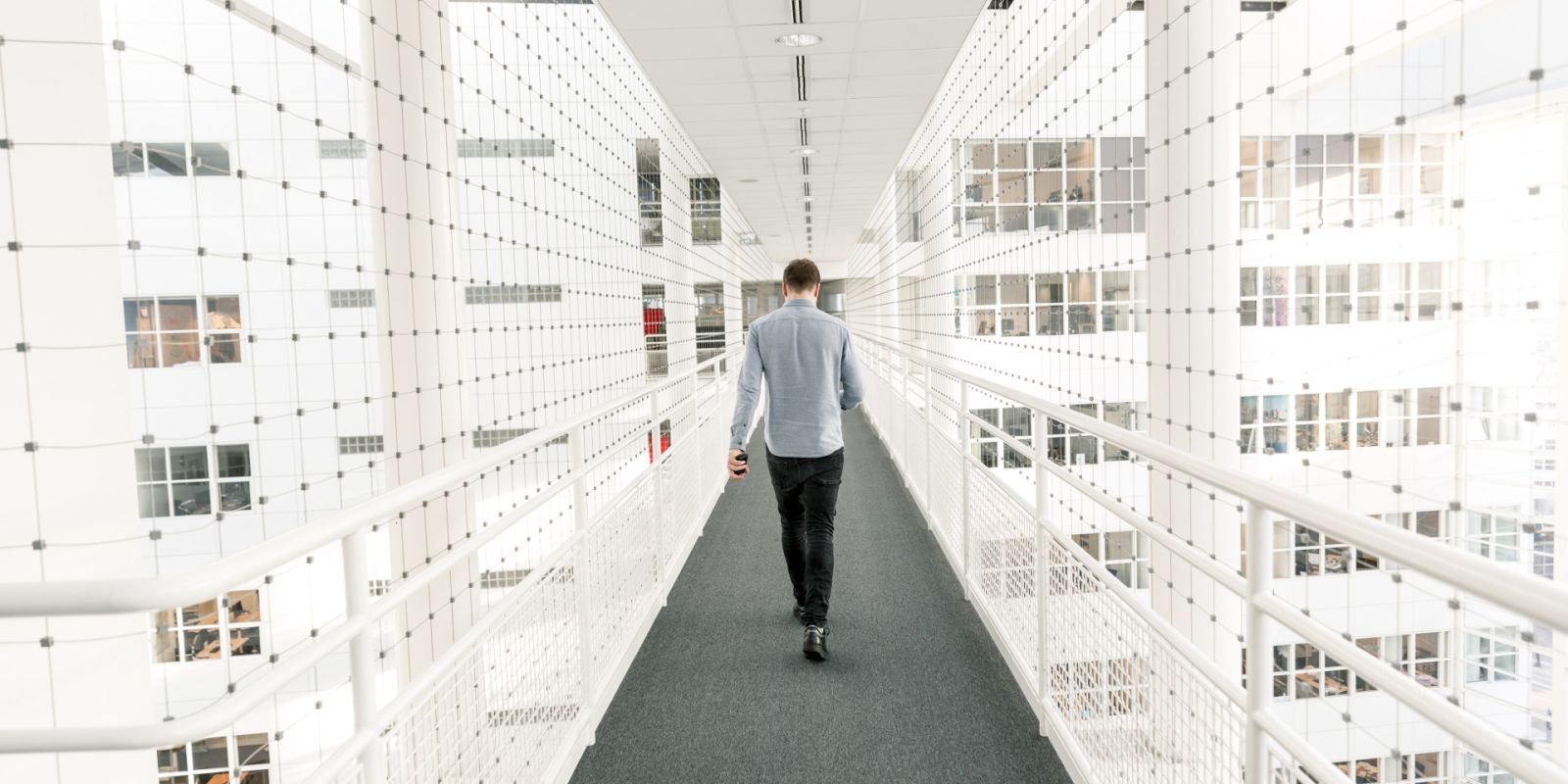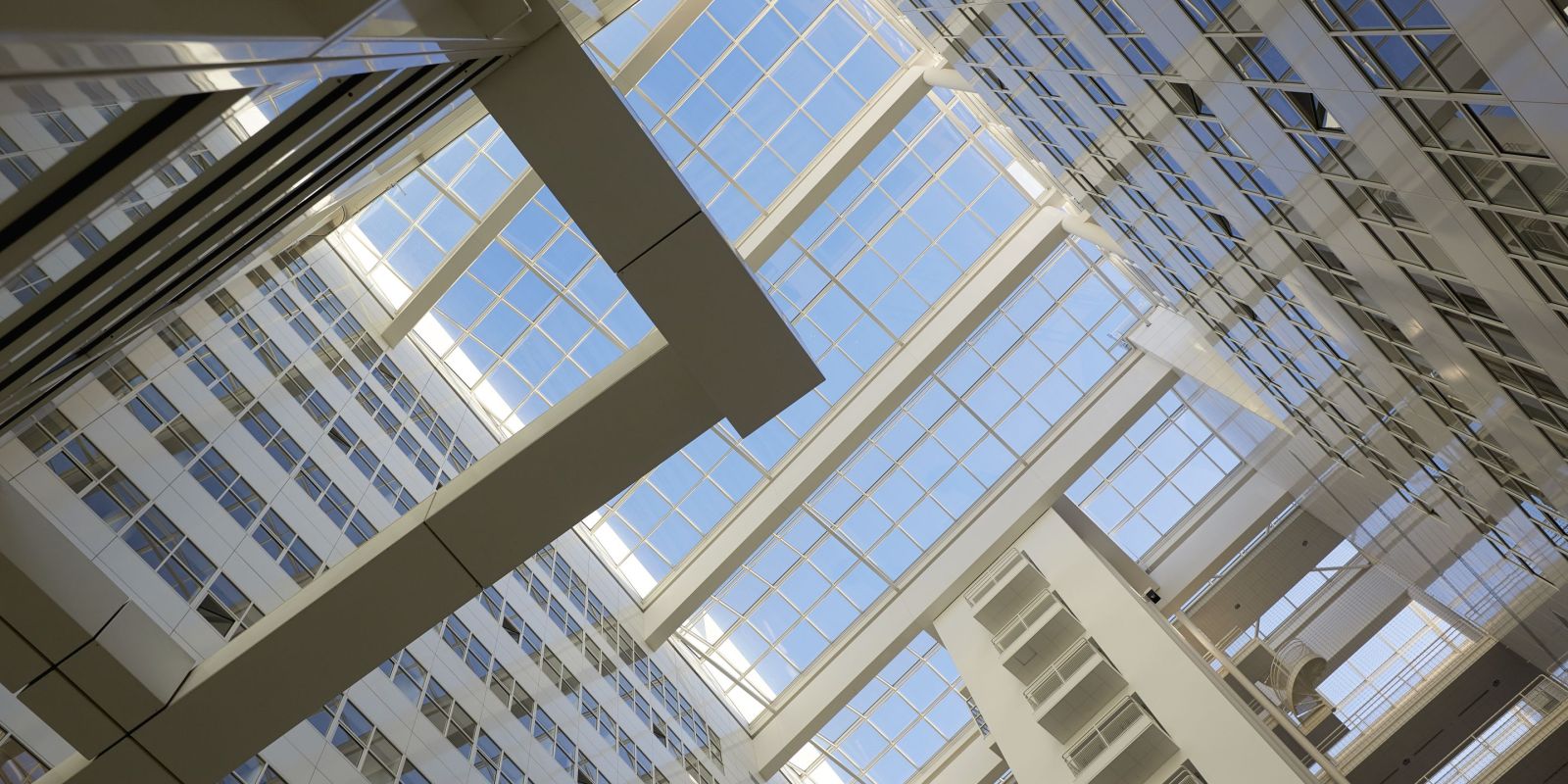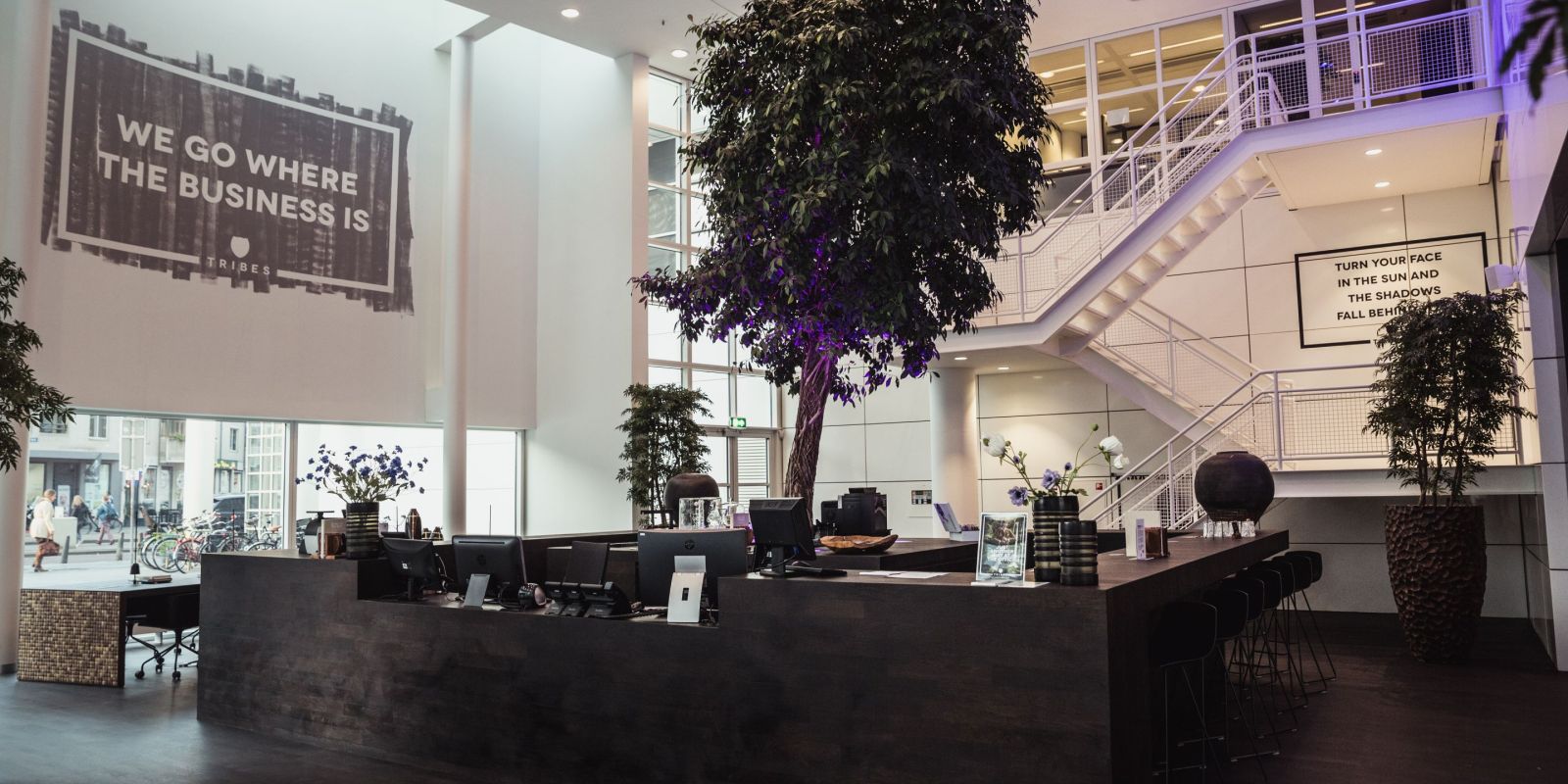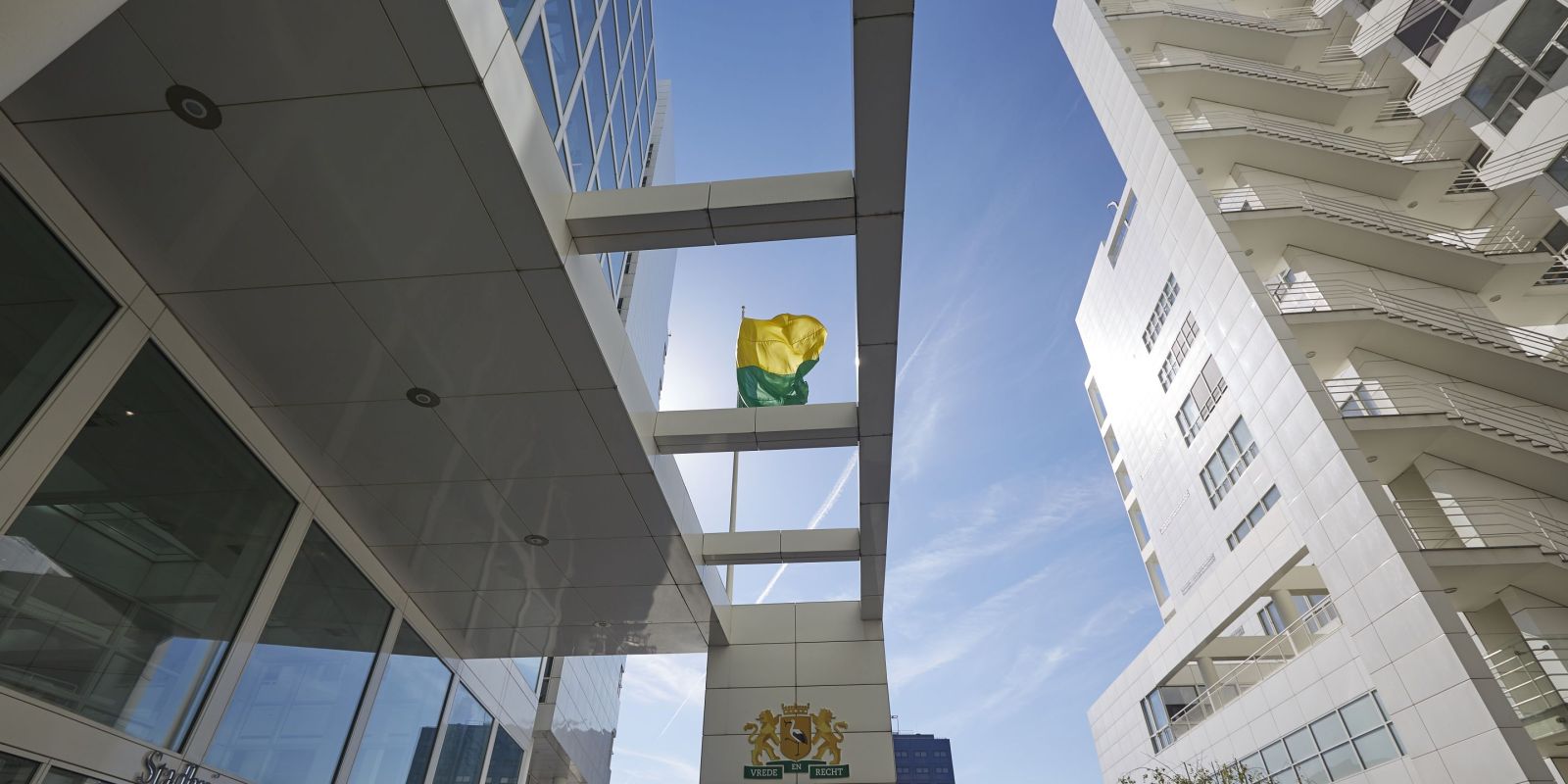 Colossal multifunctional building with a surface area of 131,000 m², in which both the City hall as the invisible library and the Hague Municipal Archives are located.
This architectual icon is designed by the American architect Richard Meier and is also known as the Ice Palace because of its bright white colour and transparent structure. Bridges connect the two sides of the building. Walk accros the bridge get the best view of the Atrium, this central hall is the largest atrium in the Netherlands.
In the vicinity, the building is surrounded by large office blocks and futuristic ministries, cultural institutions and Central Station
In 2017 one side of the builiding has been transformed into a giant Mondrian painting, to celebrate 100 years Mondrian to Dutch Design.
Address
Spui 70, 2511 BT The Hague
Website
www.denhaag.nl